Recipes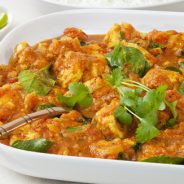 This is an Indian vegetable korma with nuts, paneer cheese, and an adjustable list of vegetables. It is in a tomato-cream sauce as opposed to the usual yogurt based sauce. 'Navratan' means 'nine gems,' so choose nine of the vegetable, nuts, and paneer ingredients; you can leave out the elements you don't want to use, or add them all so it is 'ten gems' if you wish." I love this recipe as it is super easy, also it can be made as rich and fancy as you want. Personally I like my dishes to be light,...
read more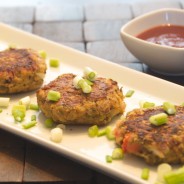 If you are like me and a big fan of mung sprouts and tired of eating it as salad, or lightly sauteed with peanuts (moms style)  Sprouted mung tikki  is your recipe. Its gluten free, super healthy, you can eat these cutlets as an appetizer, or even make it as burger patty if you desire. I love to eat it just the cutlets, mung sprouts are very filling and protein rich. I can't resist listing benefits of mung sprouts…. Mung beans — a type of small, green legume in the same plant family as peas and lentils — is a high source of...
read more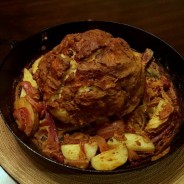 Happy thanksgiving everyone, I am sharing my Tandoori Gobhi recipe which makes a excellent centre piece for thanksgiving dinner. All my vegetarian friends this one for you 🙂 Cauliflower is by far the most cooked vegetable in our house. I roast it, steam it, fry it, mash it, pickle it, and even it eat it raw. I pretty much buy a cauliflower on every grocery store trip. There are so many different ways to eat cauliflower, it's a super versatile vegetable. But of all the ways to cook it, I think whole roasting it is by far the most visually...
read more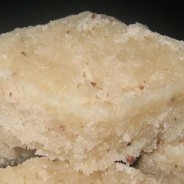 Coconut Burfi or Nariyal Burfi is one delicious and easysweet perfect for any occasion or festival. This coconut burfi is very easy to prepare in less time and it taste just delicious.   Festival Season  in full swing now with Karwachauth and Diwaliaround this coconut burfi can be very handy recipe. Made with minimal ingredients it's a treat, just not for festival we can prepare this for kids snacks box or to satisfy some sweet craving. I normally make more of coconut ladoo which is another easy, no-cook recipe made with only 2...
read more
Ladoos is one of my favorite, my mom makes amazing Ladoo. Everytime she is here she makes them for us, so when a friend requested me to make Aatte ke Ladoos, I was more than eager too make since I was out of Ladoo. I have followed moms recipe and added gond which gives a nice crunch to the ladoos which I love:). Gond is not required ingredient so if you want you can make them without too. Aate ke Ladoo is healthy and instant, kids really love these Ladoos . I use these ladoos in alternative of protien bars, after my runs I take one Ladoo and...
read more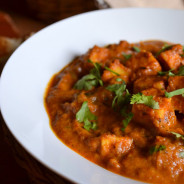 Paneer Tikka Masala, a marinated paneer cubes grilled to perfection and then cooked in creamy and spicy gravy, is delicious in every bite. The burnt taste of paneer marinated in curd and spices gives it a delighting flavor. It is a paneer tikka prepared with delicious spicy gravy. In my house only half of the paneer  grilled makes it to the pan for curry, its so tasty that  This recipe has two different stages; 1) prepare tikka and 2) prepare gravy and describes how to make tikka on gas stove and on grill also . Paneer Tikka masala is often...
read more
Today I am bringing to you Lehsuni Paneer recipe, recently someone mention garlic paneer, and since I love garlic flavor decided to give this a try . This recipe is little different as it has the same rich taste with half the calorie in the traditional paneer recipe. For me cooking on a daily basis is more challenging. You need to come up with something exciting, something different but at the same time it cannot be too rich, both in terms of ingredients and price. Don't you think so? Anyways, Here's a new recipe which you can make on a...
read more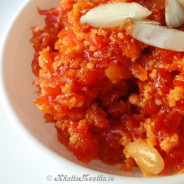 Gajar ka halwa is probably one of India's most popular traditional desserts that is adorned by everyone. Gajar halwa is a delicious dessert preparation made with grated carrots, milk, sugar and dry fruits. Gajar is a hindi word for carrot. There are may different ways to make this mouth watering delicacy. One of my most pleasant memories attached with winters in India is a bowl of piping hot Gajar Ka Halwa. As we sat cuddled in our quilts, the hot sugary delight was our perfect companion. Gajar halwa is served in almost all restaurants...
read more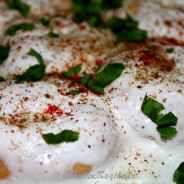 Dahi Vadas are lentil dumplings topped with a spicy savory yogurt and tamarind chutney. These are great as a side dish for a formal dinner or served as a chaat. Dahi vada is a popular street food in North India. It is also known as Dahi Bhalla, it can be served as appetizer or with the main course. It tastes best when served chilled. It is ideal to serve for parties as it can be prepared day before and stored in refrigerator. Dahi Vada is a sure crowd pleasing recipe.
read more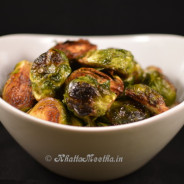 A simple preparation for Brussels sprouts with delicious results. Loved this recipe. I've tried several brussels sprouts recipes that I did not like at all. Decided to give this one a try because my husband loves the things. I fell in love. I added a little bit of garlic powder to take this over the edge.Not only is my whole family eating Brussels Sprouts now but I've given this recipe to 3 other people. This dish is great on it's own but you can add any of your favorites to make it even better. I always toss a little few...
read more