Sprouted Mung Tikki (patties)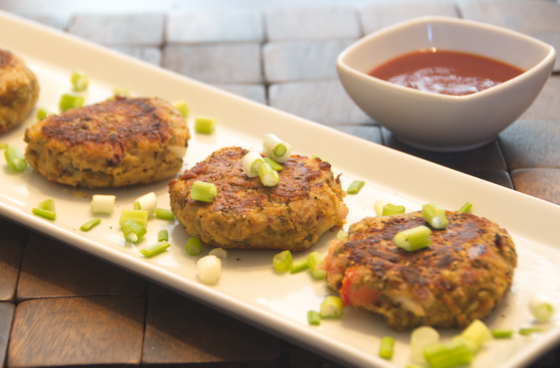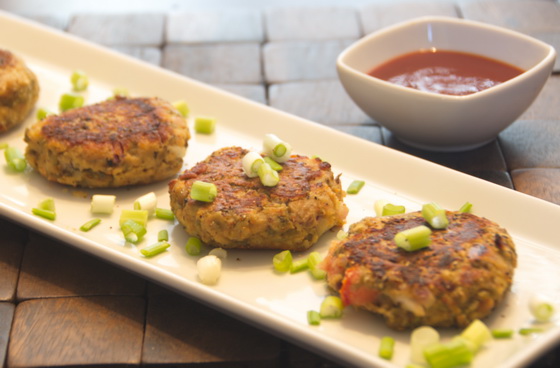 If you are like me and a big fan of mung sprouts and tired of eating it as salad, or lightly sauteed with peanuts (moms style)  Sprouted mung tikki  is your recipe. Its gluten free, super healthy, you can eat these cutlets as an appetizer, or even make it as burger patty if you desire. I love to eat it just the cutlets, mung sprouts are very filling and protein rich. I can't resist listing benefits of mung sprouts…. Mung beans — a type of small, green legume in the same plant family as peas and lentils — is a high source of protein, fiber and antioxidants. Mung beans are a high source of nutrients including: manganese, potassium, magnesium, folate, copper, zinc and various B vitamins.
NOTE : Soak the mung beans overnight in bowl, drain the water and put in the mesh basket for the mung to starting to sprout. You can buy sprouted mung from Indian sores also, I like to sprout my own.
Mung Sprouts Cutlet
Ingredients
2 cups boiled green mung
1 onion chopped
1 large tomato chopped
½ cup cilantro chopped
½ cup (chick pea flour)
1 Teaspoon cumin powder
2-3 green chillies chopped
¼ cup oatmeal flour( ground oatmeal)
salt to taste
1 tablespoon Lemon juice
2 tablespoon sooji for coating
Instructions
In a mixing bowl take the boiled mung and mash it with spoon

Add all the ingredients to the mixing bowl

shape it any shape you want, i made mine round

coat the cutlets with sooji, and put them in hot cast iron pan

flip the cutlet and cook it on other side
Serve hot with tomato ketchup or cilantro chutney