Recipes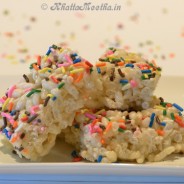 Rice crispy treats are my kids favorite. There are many ways to make these delicious treats, chocolate covered, peanut butter, with chocolate chips and sprinkles. Today we are sharing our recipe with yellow cake make mix. This recipe is delicious. As soon as i served them, they were gone in a...
read more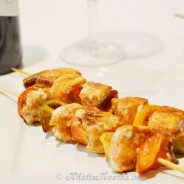 This is a delicious and very easy meal which is cooked in very little time. The salmon is wonderfully tender because of the steaming and it's infused with the fabulous flavours of the Tikka...
read more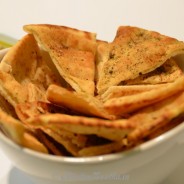 Pita chips are a baked chips made from pita bread, seasoned with herbs. They are crunchier and thicker than most chips. These baked pita chips make a lovely accompaniment to any dip or spread.They're incredibly delicious, addictive and easy and takes only few minutes to make these healthy snack.  My family is big fan of Mediterranean...
read more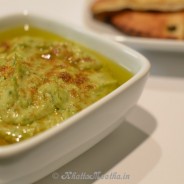 Hummus is a Middle eastern food dip or spread made from cooked, mashed chickpeas, blended with tahini, olive oil, lemon juice, salt and garlic.I have incorporated Cilantro,Jalapenos and Cumin to make this delicious creamy hummus. Cilantro is a heart of Indian cooking, we use cilantro liberally, for garnish, gravy's and dips. So when i found this recipe I had to try it. Pita and Hummus is very popular in my house. Hope you enjoy it as much as we do...
read more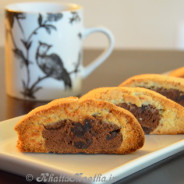 Chocolate coated almond biscotti's are my favorite, every time we go to Starbucks I get one. They are irresistible . My recipe is very simple  and with only 7 ingredients make these mouth watering Biscotti's. These great tasting Biscotti are twice baked, once as a loaf and then as a individual cookies, making them ultra- crisp. You can try different variations , add vanilla topping to make vanilla biscotti or add coco powder to make it chocolate biscotti. The biscottis are oblong-shaped  biscuits, made dry and crunchy...
read more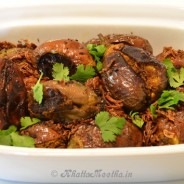 Stuffed Eggplant (Bharwa Baingan) is  my  husband's favorite baingan (eggplant) dish.  Baby Eggplants (Baingan) are stuffed with sour and hot spices and then cooked. This recipe is made in many different ways all around India, you can try variations like adding sauteed onions, or ground peanuts.  I like this recipe because its quick, easy to cook and tastes really good. This veggie curry tastes great with both chapatis and...
read more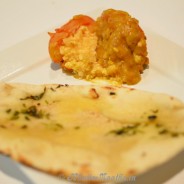 Stuffed Tomato with Sauce are made by filling tomatoes with Paneer (cottage cheese) and potatoes and baked in a creamy sauce. For gravy i have used home made white sauce (can use store bought too). I came across this recipe and had to try it. It was really yummy… my kids loved it too. This is a fusion recipe and have incorporated Indian spices with sauce to bring out best...
read more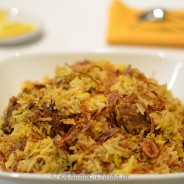 Mutton Biryani is a delicious dish made from Mutton (meat of lamb or goat) chunks cooked with various spices and Basmati rice. Biryani is used to denote a dish where the rice (plain or fried) is cooked separately from the thick sauce (curry of meat or vegetables). The curry and the rice are then brought together and layered, is then cooked together  resulting in a dish of the contrasting flavors. Traditionally Biryani is served with with salan (gravy) and Raita. So here is my Mutton Biryani recipe for all my friends who requested...
read more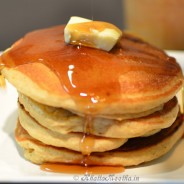 Making homemade pancake batter allows you to customize breakfast. Few simple ingredients are all it takes to make these nutritious, whole-grain pancakes. Home made pancake mix is a easy way to be creative. Using whole wheat flour and buttermilk make these pancakes very fluffy and extremely...
read more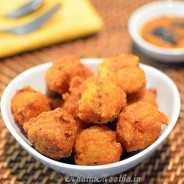 Moong dal vada (lentil fritters) are spicy and crispy pakoras, very popular snack in India. This is a Healthy, quick and tasty...
read more