Health & Fitness
Hi everyone, I want to share my journey of health and fitness goals with you all. I am a full time mom of 2 boys, 7 yrs and 10 years and a Chef and  food blogger.We live in Northern California.  As some of you know few years back I started extremely overweight, I did not realize over the years how much weight I had put on, until couple of years back I decided to get back to track. Thanks to my friends who motivated me into running and encouraged me every step of the way, I have 4 Half marathons and one Marathon under my belt and have lost 30 lbs since.
More often than not we give up too easily or sometimes get very busy with our day to day life.  Let the other moms and women out there know it IS possible to look and feel good about yourself! All it takes is some hard work and dedication!
Please share your achievements and success stories with us and let us motivate each other to stay healthy and fit.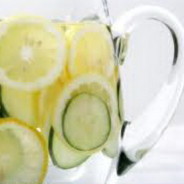 You've probably heard that you need about eight glasses of water a day for adequate hydration. But perhaps the most important belly benefit of proper hydration is how it helps maintain your body's proper fluid balance and guard against water retention. It also helps prevent constipation, which can cause bloating.
read more