Recipes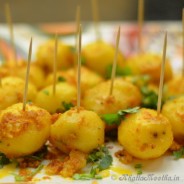 If you love potatoes, you will surely cherish this delicious version of Tandoori Aloo. Baby potatoes tossed with a spicy mixture to make a great starter or can accompany any main course; this recipe is an instant winner. I got this one from one of my old cookbooks which my mom gifted me on her last visit. Tandoori snacks or appetizers are marinated in a spiced yogurt mixture and then baked in the oven or grilled. This is a very famous north Indian recipe served in most of the restaurants across Delhi. For best result I would recommend...
read more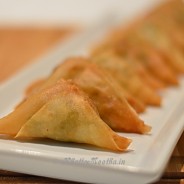 Samosas are one of the few Indian fried treats that I just can't get enough of. I was wondering what to make for potluck for new years party, I had to pick some appetizer, So  came up with the idea of  peas paneer samosas. Flaky fried pastries with savory fillings, samosas vary in shape by location and by cook. Indian samosas such as these are traditionally triangular or conical. The most popular filling is a mixture of potatoes and peas, seasoned with fragrant spices. Personally matar paneer samosas are one of my favorite. When making...
read more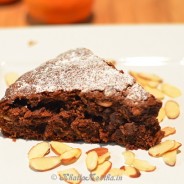 This sinfully rich chocolate  pleases crowds of all ages whether you're hosting a dinner or sharing a good time with friends. — don't expect leftovers! I don't think I know anyone who doesn't love a chocolate cake. It's also one of those classic recipe everyone should have at least one variation of and this Chocolate almond cake is a pretty great one. This Chocolate cake is a European-style cake that contains little or no flour, although sometimes containing ground nuts. It is a rustic looking cake that has a rich...
read more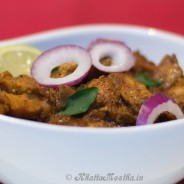 Indian cuisine is popularly known for its spicy and tangy taste. Indian curries and gravies are a treat and appealing to International palate. Chicken  recipes form a vital part of the Indian non vegetarian cuisine. Today I bring to you Kali mirch murg (pepper chicken). This chicken recipe is a hyderabadi speciality. Pepper chicken  is a dry preparation can be served as starters too. Note: This is spicy, feel free to adjust the spice level to suit your requirements. Also you can add green bellers to this...
read more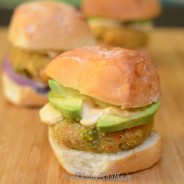 Mini sliders are a fun weeknight meal the whole family is sure to love. Mini just means you get to eat more 🙂   I think these quinoa burgers are one of the most versatile meals I've made… because the crunch means they can go on anything.  I love quinoa burgers. you could  bake sliders for about 8 minutes on each side beforeand then pan fry them, but the pan frying is KEY. I love some crispy veggie burgers its so flavorful and yummy. Quinoa burgers are my latest addictions, I used multi grain slider buns and fresh avacados its just...
read more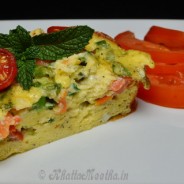 After watching an amazing cricket match this morning , made Tomato basil frittata for brunch. India's inspiring win motivated me to make something different. Frittata  is an egg-based dish similar to an omelette or quiche and flavored with vegetable and herbs. I have used tomatoes, fresh basil, green onions/ scallions and mozzarella cheese. Mix everything and bake it for 25- 30 mins. Remove from the oven and use a large spatula to transfer the frittata to a serving platter. Cool about 10 minutes, cut into wedges, and serve. I have...
read more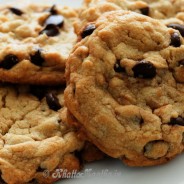 A chocolate chip cookie is just indulgent.  I am always amazed at how many different recipes there are for this cookie, today I am going with the classic recipe. This recipe is inspired from Savory and Spice Cookbook. This recipe is the best chocolate chip recipe I have tried so far. I have made them 2 times since i've found this recipe. They are very simple to make and decant. I would recommend making them for birthday parties and  play dates, got raving reviews last time I made them. Note : You can store chocolate chip...
read more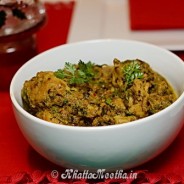 We have farmers market every sunday in our neighborhood, this week I found fresh fenugreek (methi) and for some reason, I had methi  chicken curry in mind, so whisked some of my favorite ingredients and  result was a darn good curry. Fenugreek (methi) and chicken compliment each other very well. Methi chicken did make a satisfying dinner with steamed rice, some hot rotis and a side of salad. Chicken cooked with methi or fenugreek leaves, a signature North Indian dish that goes well with any Indian bread. Fenugreek leaves adds a new flavor...
read more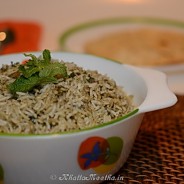 Tempt your palate with an aromatic and cooling rice recipe, the mouthwatering Pudina Rice (Mint Rice). The fresh sprigs of mint or Pudina leaves are ground and then added to the rice while cooking to impart the delectable minty flavour. Mint is a herb which is widely used in Indian Cooking. Mint or Pudina has been used in healing remedies for many centuries. For variation you could add vegetable (peas, carrots, beans,cauliflower) to the rice. Pudina pulao makes for an endearing meal to serve family on a hot summer afternoon. Served best with...
read more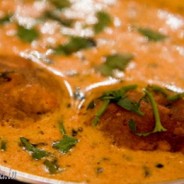 Malai Kofta is a delicious, creamy, savoury dish of Moghlai origin. Malai Kofta is a north Indian speciality and is the vegetarian version of the famous Kofta (cheese balls) curries. This recipe is one of the most famous curry and is served in Indian restaurants around the world. Malai refers to Cream and the Kofta are deep fried veggie balls. Together they blend in a creamy Indian saucy curry which will delight your taste buds. Malai Kofta is a dish for special occasions, and a vegetarian alternative to meatballs. It also goes very well...
read more