Chettinad Chicken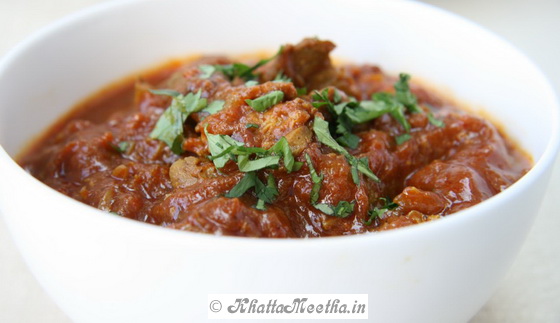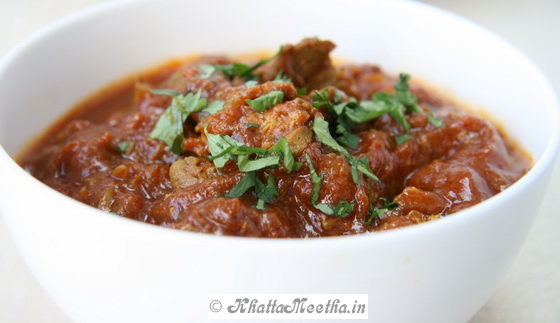 Chettinad cuisine comes from a region in the southern tip of India known as Tamil Nadu. This area traded mightily with Southeast Asia, producing rich dishes that are heavily flavored with a multitude of spices traditional in both Indian and Asian cooking, such as black pepper, garlic, chili, curry, cumin, cardamom, cloves, coriander, anise, and cinnamon
Chettinad chicken is a spicy and sinfully yummy recipe, my friend cooked this curry once and since then we are hooked on it. It is really falovorful. You can adjust the spice level to your liking. I hope you enjoy this southern delicacy as much as we do.
Chettinad Chicken Recipe
By Richa Published: February 15, 2013
Chettinad cuisine comes from a region in the southern tip of India known as Tamil Nadu. This area traded mightily with …
Ingredients
Instructions
Dry roast Cumin, cinnamon, cardamom, cloves, fennels, Dry red chillies, coriander seeds and grated coconut for 2-3 minutes and let it cool

heat oil in pan add bay leaves and chopped onions and saute till the onions starts to change color to golden

in a blender coarsely grind all the roasted spices along with poppy seeds, green chillies, ginger and garlic. Add little water if required.

Add tumeric and the masala paste to the onions and cook for couple of minutes.

next add chicken and stir so that all the spices are mixed with the chicken let it cook for 5 minutes.

Add chopped tomatoes and salt to the chicken and mix well.

Then add 1/4 cup of water cover the lid and let it cook till the chicken becomes tender.

garnish with cilantro and serve hot with Roti and Rice. Enjoy !!!!