Honey Barbeque Chicken tacos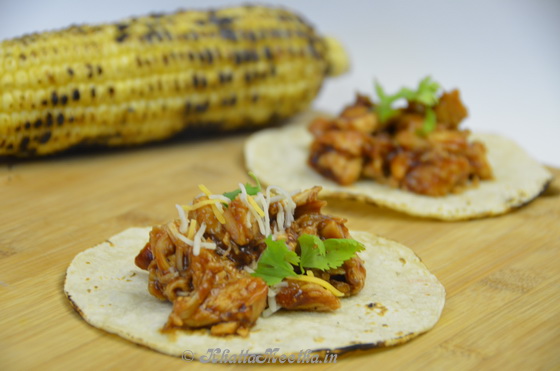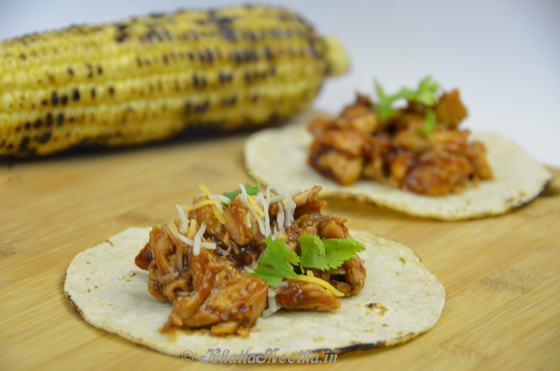 They are so delicious, and super quick and easy. In fact, you can use any cooked chicken you have, even one you grabbed at the super market. These tacos are inspired by California Pizza Kitchen's Original BBQ Pizza. Honey Barbeque chicken tacos are very easy to fix.
BBQ chicken–is there anything better? My kids  love it on pizza, sandwiches, plain and now, in tacos. These are amazing and I'm definitely going to be making them again. Since everything's already prepared, there's practically no prep time involved.
This is a perfect recipe when you have left over chicken. Whichever grilled chicken recipe you choose, you'll be rewarded with a delicious and easy-to-make chicken dinner.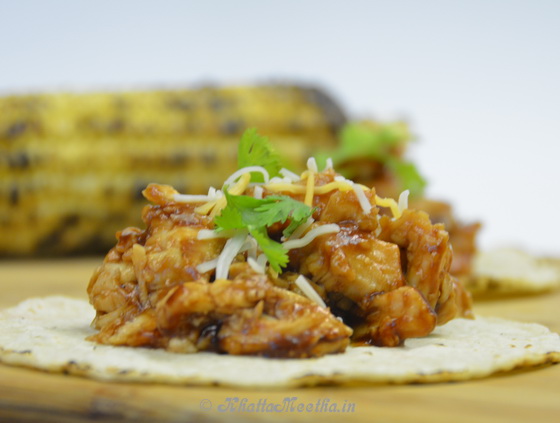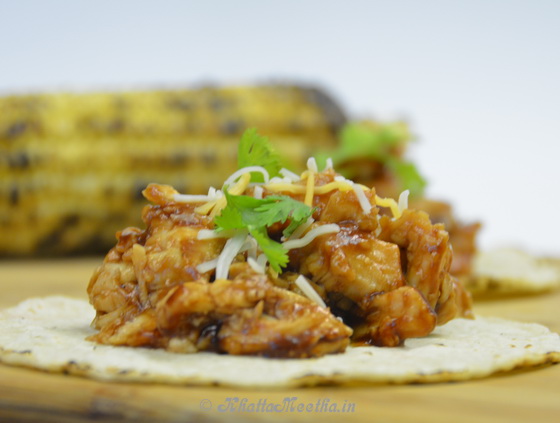 Honey Barbeque Chicken tacos Recipe
By Richa Published: May 30, 2013
Yield: 8 (4 Servings)
Prep: 20 mins
They are so delicious, and super quick and easy. In fact, you can use any cooked chicken you have, even one you grabbed at the …
Ingredients
Instructions