Kung Pao Chicken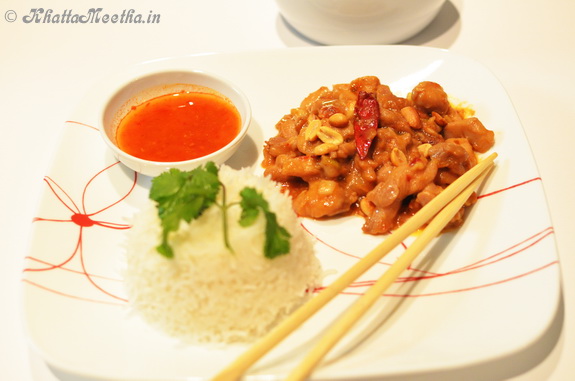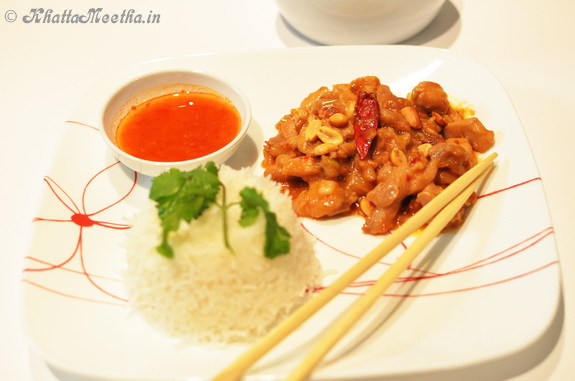 Kung pao chicken is spicy Chinese chicken recipe cooked with peanuts, it is very popular recipe, and we love this one.
Ingredients
2 tablespoon oil
2 tablespoon soy sauce
1/2 teaspoon salt
1 tablespoon cornstarch
1 pound (500 grams) boneless, thinly sliced
For Sauce
3 tablespoons soy sauce
3 tablespoons vinegar
2 teaspoon brown sugar
1 tablespoons Chinese chilli sauce
2 tablespoons oil
4 dried red chilli remove stems and cut in halves
1 teaspoon  grated ginger
1 garlic, minced
1 green onion, chopped fine
1/4 cup deep-fried peanuts
 1 tablespoon cornstarch, mixed water
Cooking Directions
In a bowl, prepare the marinade. (First 5 ingredients) Â Combine the oil, soy sauce, salt and cornstarch. Stir in the chicken pieces and refrigerate for 25- 30 minutes,
In a small bowl, combine the ingredients for the sauce. Set aside.
Over high heat, in a wok, bring the peanut oil to almost smoking temperature. Stir fry the chilies, ginger, garlic and white part
of the green onions for 30 to 40 seconds, or until the chilies turn dark.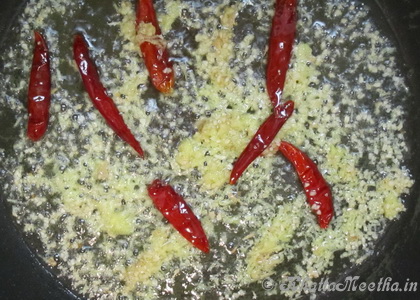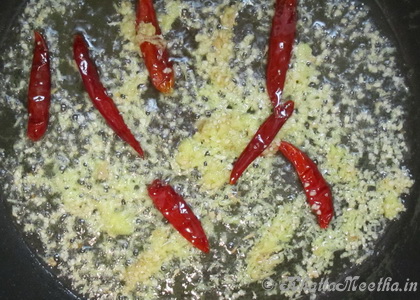 Add the chicken and stir-fry for 1 to 2 minutes, until golden in color.Add the sauce and bring to a boil. Add the peanuts.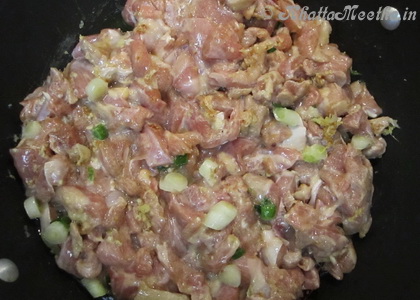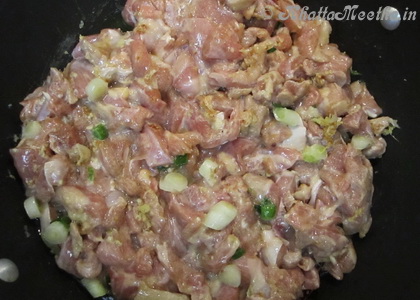 Thicken with the sauce and continue to cook until glossy.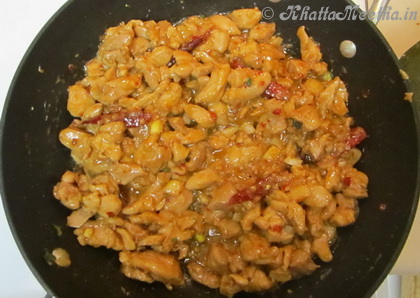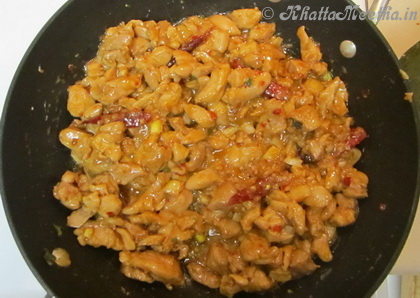 Serve it with rice and noodles.