Roasted Pepper and Garlic Pasta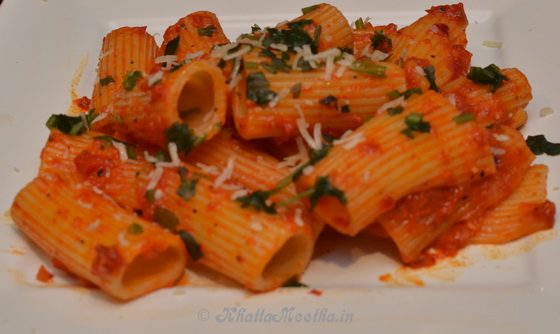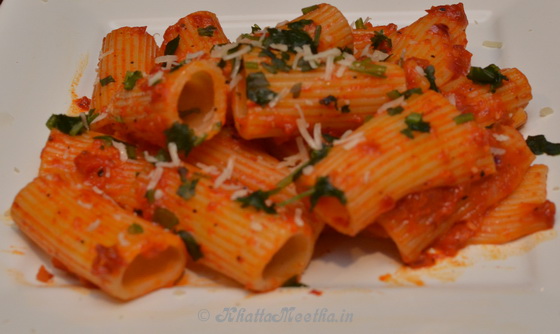 Need a new pasta recipe that comes together in twenty minutes? This one-pot meal is not only fast, it's delicious. Roasted red peppers and garlic pasta.It's pasta night! Whether you're planning for Meatless Monday, a regular weeknight dinner, or have special company coming to visit, our vegetarian Italian dishes are just the ticket. Try one of these vegetarian pasta recipes for your next meal. With recipe the possibilities are endless you can toss in zucchini, broccoli, carrots or mushrooms any your favorite vegetables. I have made really simple with just roasted peppers.
NOTE : If you are going to roast your own peppers my advice is to do a ton of them so you can have extra for the next week or two. You can pop them in a jar and you havegot roasted red peppers ready to go the next time you need them. Trust me, the more you have the better.

Roasted Pepper and Garlic Pasta
Ingredients
12 ounces, weight Pasta Of Your Choice
4 Tablespoons Butter
½ whole Large Onion, Finely Diced
3 cloves Garlic, Minced
1 jar (15.5 Ounces) Roasted Red Peppers, Drained And Roughly Chopped
1 cup Vegetable Or Chicken Broth (optional)
½ teaspoon Salt, More To Taste
Freshly Ground Black Pepper
½ cup Heavy Cream (substitute with milk )
½ cup Parmesan Shavings (for garnish)
Chopped Fresh Basil (substitute cilantro if you like)
Instructions
Select your choice of pasta, i have picked rigatoni
Put the pasta in bowling water and salt to the water too
Cook pasta in salted water according to package directions.
Melt 2 tablespoons butter in a large skillet over medium-high heat.
Add the onions and garlic and saute for 2 to 3 minutes or until starting to soften.
Add the chopped red peppers and cook for 2 to 3 minutes, until hot.
once the onions and peppers become become soft
Remove the skillet from the heat. Carefully transfer the contents of the skillet to a food processor or blender. Place on the lid and puree the pepper mixture until totally blended (there will still be some texture to the peppers.)
Heat the other 2 tablespoon butter back to the skillet over medium heat.
Pour the pepper puree back into the skillet. Add the broth, salt, and pepper, and stir until heated
Splash in the cream and stir to combine. Taste and adjust seasonings if you need to.
Drain the pasta and add it to the skillet.
Add Parmesan and parsley/basil, then stir it together to coat the pasta.
Serve in bowls with extra Parmesan and a sprinkling of parsley on top.