Roti,Fulka (Indian Flat Bread)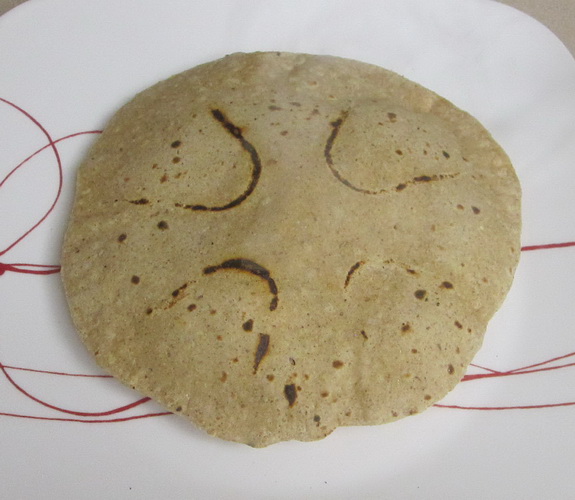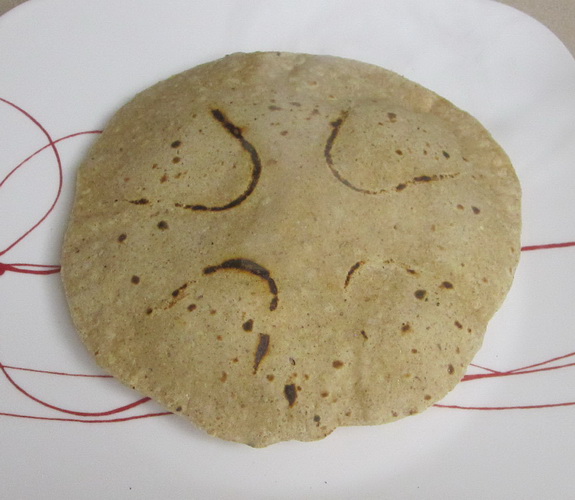 This Recipe is for all my American friends 🙂 Roti is an Indian flatbread made with whole wheat flour, served with lentil soups (dal) and curries. Since roti is our everyday meal I have incorporated flax seeds and Quinoa to make it rich in fiber and protein. Roti's are cooked in two different steps — first on the flat pan and then finished off on the open flame making them balloon up.
Ingredients
1 1/2 Cup Whole-wheat flour/ Multi grain flour
A pinch of salt
1/4 cup Flax seeds powder
1/2 cup Quinoa Powdered.
3/4 cup  water
2 tablespoon whole wheat flour for rolling.
1 tablespoon butter (optional)
Directions
Mix flour, salt and water together to make a soft dough (add more water as needed). Take golf ball size dough and press flat. Take 1 ball; press it in dry flour from both sides. (You can use tortilla press also)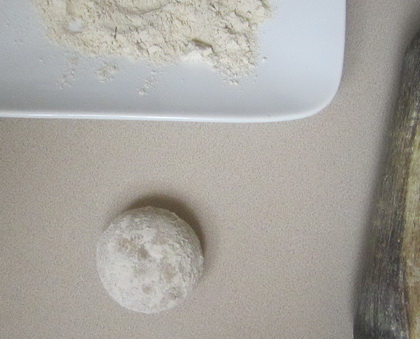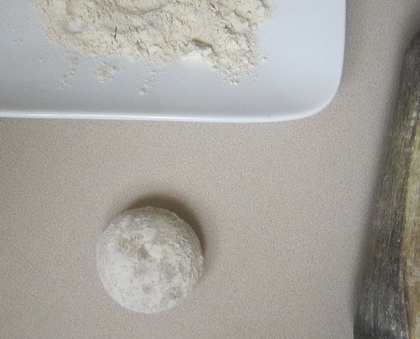 Roll in to a 5-inch circle. If the dough sticks to the rolling pin or rolling surface, lightly dust the roti with dry flour. Use the dry flour in moderation, as too much flour makes the Roti dry.
.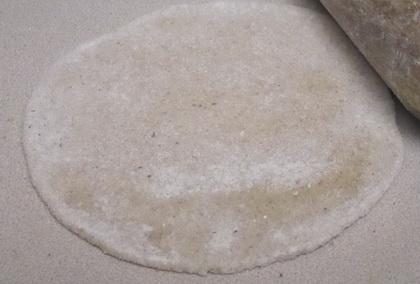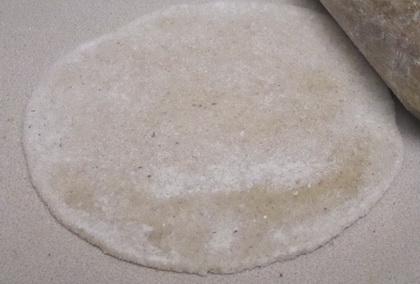 Heat the skillet on medium high heat Place the Roti over skillet. After roti start changing color and start puffing in different places flip the roti over.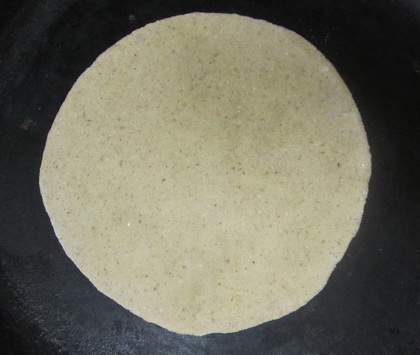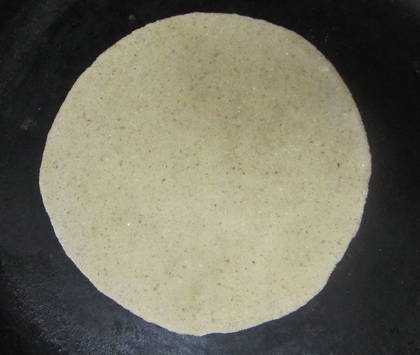 Flip to the other side once you see bubbles appear on the surface. Allow it to cook for 10-15 seconds.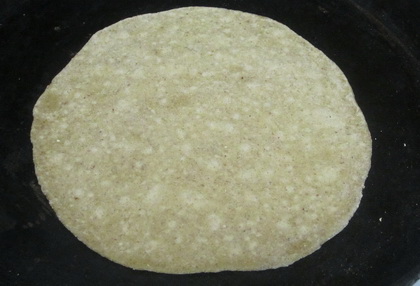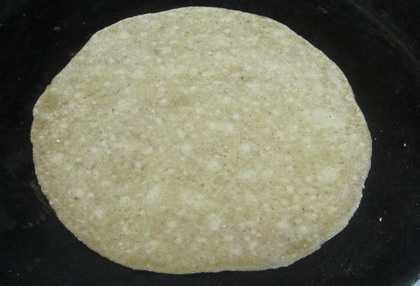 Increase the stove heat to High, gently pick the roti up with tongs, remove the pan off of the flame, flip the roti over and place onto an open flame.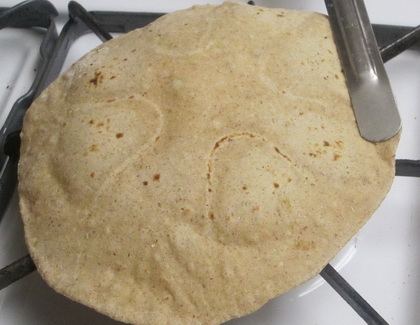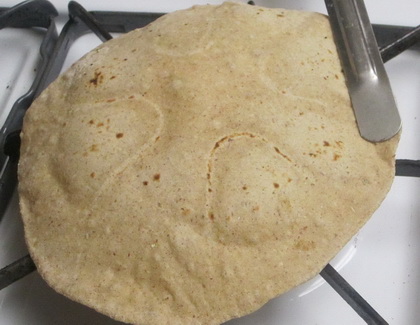 Brush it with butter and serve hot with curry's and lentil soup.
NOTE: Â Roti can be refrigerated for 5-6 days