Onion Parantha (Flatbread)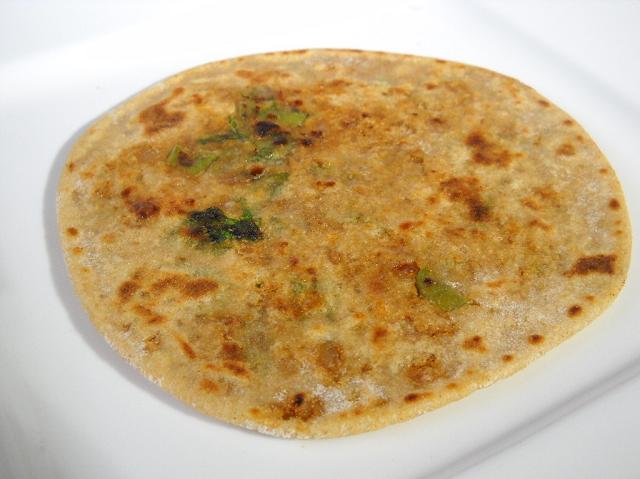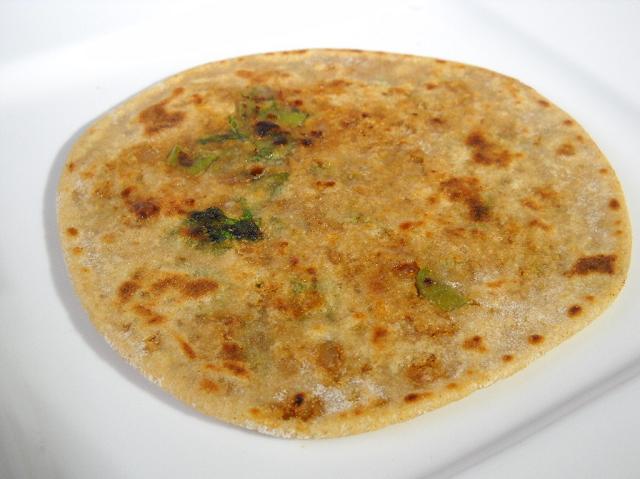 Onion parantha is a traditional recipe of mixing the finely chopped onion along with green chillies and spices stuffed in to the wheat flour.
Ingredients
2 onions chopped very finely
Salt to taste
1 tsp cut green chilli
Finely chopped coriander leaves
1 tsp  Cumin seeds
1 cup wheat flour
Oil/ghee
Cooking Directions
Make a soft dough of wheat flour, salt and water and keep covered. Make medium balls of it.
Mix the onions, salt and leave it for five minutes. Squeeze out all the water from it add red chilli powder and coriander leaves and
Make thick pooris from the dough and place the onion stuffing in between and cover with dough from all sides
Dust with flour and roll out into thick parathas. Cook on hot tava with oil/butter/ghee
Serve hot with pickle/curds