Homemade Paneer (Indian Cottage Cheese)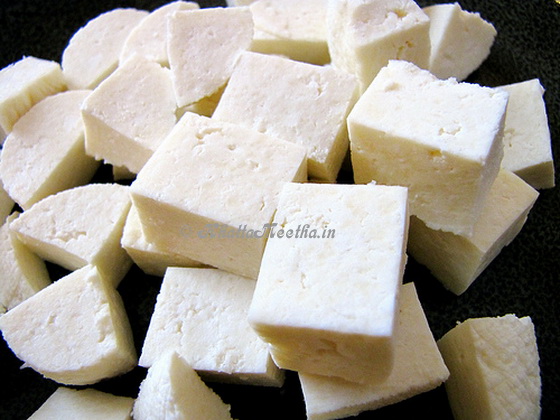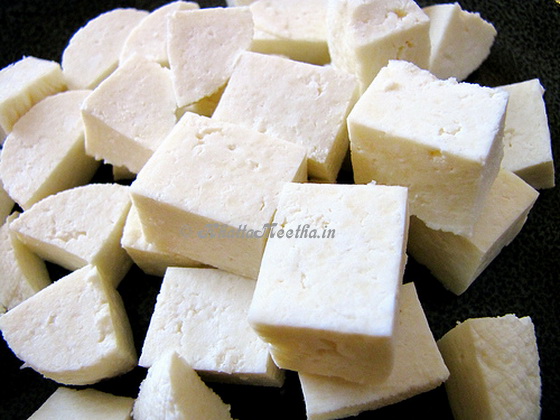 I have been asked several times how do you make paneer (Indian cottage cheese). I was cooking with my friend last week and she wanted to make karahi paneer, however she did not have paneer at home,  So I thought let me make and  post how to make home made paneer.
Paneer is a Indian cheese and is super easy to make. Making paneer only requires two ingredients, whole milk and lemon juice/curd/ vinegar. you can either use lemon juice / vinegar or curd to curdle milk but this is how mom makes and it comes out perfect every-time. Do give a try and am sure you will not go in for store bought ones after trying the homemade paneer. It holds its shape well and doesn't melt, so you can saute it, grill it, or crumble it into just about anything. And of course, it's a must for classic Indian dishes like paneer butter masala and palak paneer

Homemade Panner (Cottage Cheese)
Ingredients
whole Milk ½ Gallon
Curd/ Yogurt ½ Cup
Fresh lemon juice - 2 tablespoon(optional if you are not using yogurt as a citric agent )
Instructions
Boil milk for 5mins(Simmer it). Let it for a gentle boil then first add ¼ cup of curd, keep stirring and then add the next ¼ cup.
Continue heating till it starts curdling, keep stirring until the whey completely seperates.At this stage, switch it off. If you are adding lemon, add it 1 tbsp by 1 tbsp
.
Place a cheesecloth(make sure it is long enough to get tied up) over a container and strain the paneer. If you use lemon juice to curdle just wash it twice atleast, in cold water to get rid of the lemon flavor.
Bring the edges of the cloth to the center, tie and hang it to a handle or sink tap. Allow the water to drip by itself, do not disturb the setup for an hour till all the whey completely drips.
Flatten it and place it on a dosa tawa. Then keep the chapathi maker over it and any other heavy weight over the chapathi maker(I kept my hand mortar and pestle). Allow it to get set for atleast 2 to 3 hours. It will look cruumbled at this stage but dont worry it will get set well. Then carefully remove the cloth from the paneer and place it in the fridge for 1 hour atleastThen, remove it from the fridge , and cut into desired cubes.
Do not freeze it. Just refrigeration is enough.Cut into cubes of your preferred size and store in a airtight container / a ziplock cover.