Garlic Chutney (Rajashtani style)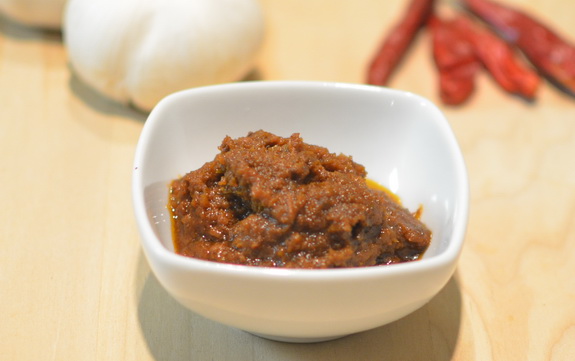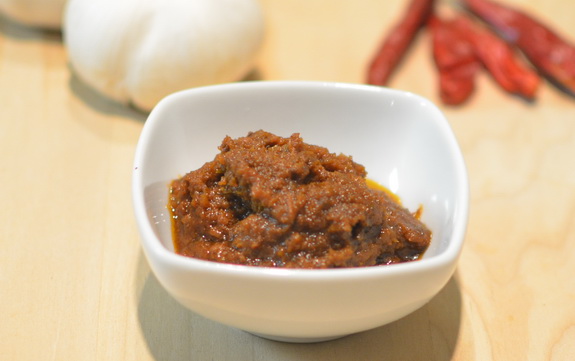 Garlic chutney is a must for all Rajasthani kitchen, Rajasthanis are quite fond of chutneys, which are prepared using different spices such as coriander, turmeric, garlic and mint. My friend Anita makes it really well. It really enhances the overall flavor of the food.
Ingredients:
3 pods of whole garlic
2 tablespoon Oil
2 teaspoon red chilli powder (lal mirch)
1 teaspoon turmeric powder (haldi)
2 teaspoon coriander powder (dhania)
1/2 teaspoon whole cumin seeds
1/4 teaspoon Asafetida
Salt to taste
Directions:
Heat oil in a pan, add cumin seeds and when it starts to crackle, add all the dry spices, turmeric, coriander, red chilli, Asafetida and stir. Add few tablespoon of water, so all the spices mixes well.  Next add the garlic paste and keep stirring. Simmer the flame, and let it cook for 20 minutes, when the oil separates chutney is ready.
Serve it with Lentil and Roti.
Enjoy