Cilantro Dip (Hari Dhania Chutney )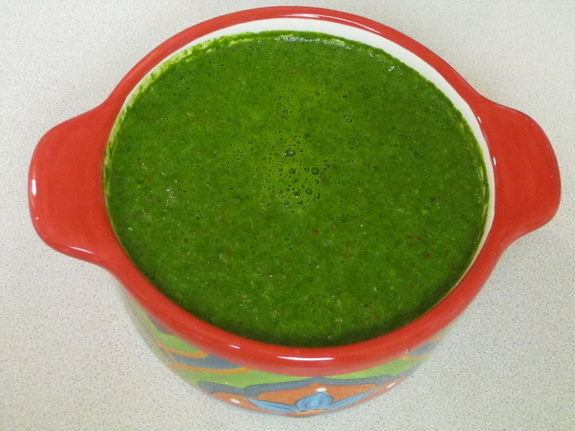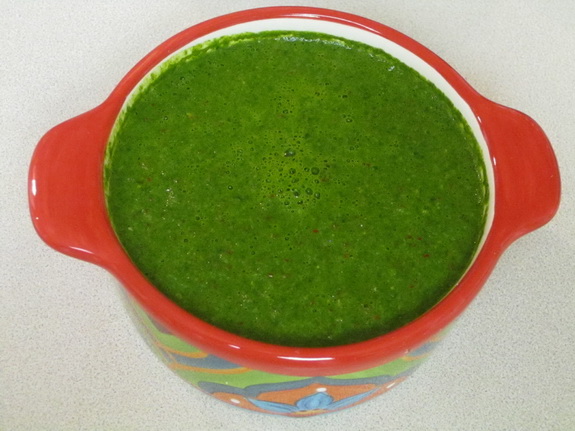 Hari dhania chutney is made with cilantro, garlic and green chilli. Hari chutney is served with most of Indian snacks like Samosas, Pakoras, Tikkas and Kababs.
Ingredients:
2 big bunch of chopped Cilantro (Dhania)
5 green chopped chilies (hari mirch)
2 tablespoons of lemon juice
2 cloves garlic or 1/2 inch ginger
2 teaspoon salt
1 teaspoon cumin seeds(jeera)
1/4 Â teaspoon oil
Pinch of asafetida (hing)
Method:
In a blender put cilantro, chillies, lemon juice, garlic, salt, cumin, oil, hing and pulse it. Add water as needed. The water will help in blending. Make it a thick smooth paste.
Enjoy
NOTE: You can freeze cilantro chutney and just thaw in microwave as needed.