Sassy Water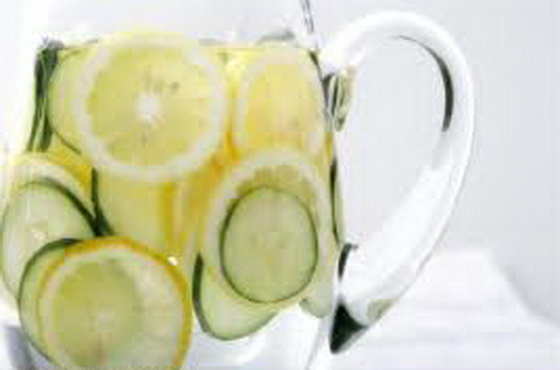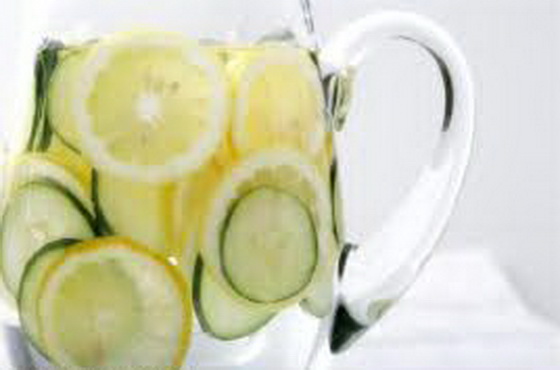 You've probably heard that you need about eight glasses of water a day for adequate hydration. But perhaps the most important belly benefit of proper hydration is how it helps maintain your body's proper fluid balance and guard against water retention. It also helps prevent constipation, which can cause bloating.
We call it Sassy Water, in honor of its creator Prevention nutrition director Cynthia Sass, and because it's a heck of a lot perkier than plain old water. But the ingredients aren't just for flavor: The ginger also helps calm and soothe your GI tract. Even more important: The simple act of making this Sassy Water every day will serve as a reminder during the 4-Day Jumpstart that life is a little bit different, and that things are going to change. It will help you focus on the task ahead: Getting a flatter belly once and for all.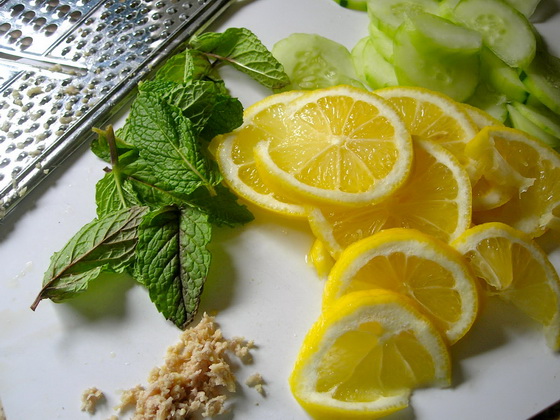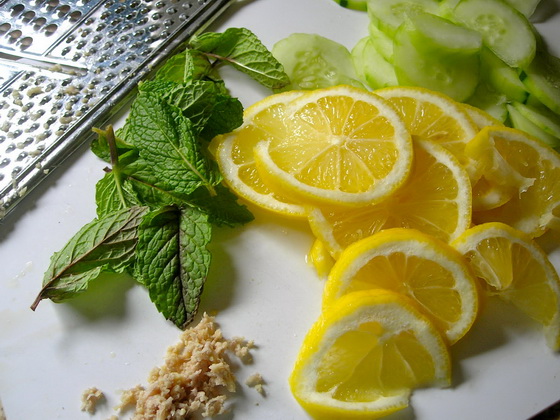 The Sassy Water Recipe
2 liters water (about 8½ c)
1 tsp freshly grated ginger
1 med cucumber, peeled and thinly sliced
1 med lemon, thinly sliced
12 sm spearmint leaves
Combine all ingredients in a large pitcher and let flavors blend overnight. Drink the entire pitcher by the end of each day.