Tomato Basil Frittata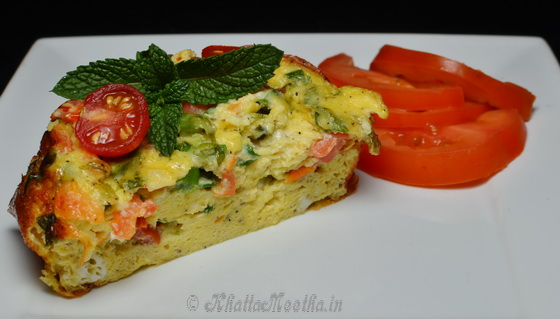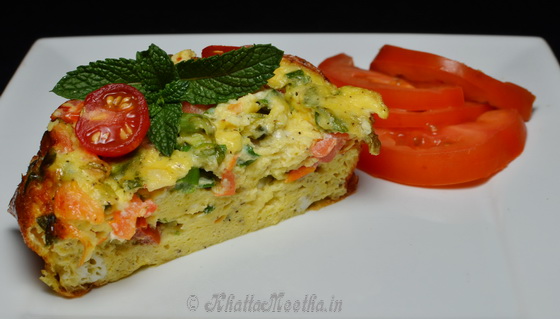 After watching an amazing cricket match this morning , made Tomato basil frittata for brunch. India's inspiring win motivated me to make something different.
Frittata  is an egg-based dish similar to an omelette or quiche and flavored with vegetable and herbs. I have used tomatoes, fresh basil, green onions/ scallions and mozzarella cheese. Mix everything and bake it for 25- 30 mins.
Remove from the oven and use a large spatula to transfer the frittata to a serving platter. Cool about 10 minutes, cut into wedges, and serve.
I have used ceramic bowl to bake as my kids like individual size ones, you can use any baking pan you choose and later cut them in wedges. This recipe is wonderful for summer entertaining.
Note:
A well-seasoned cast-iron skillet works extremely well too.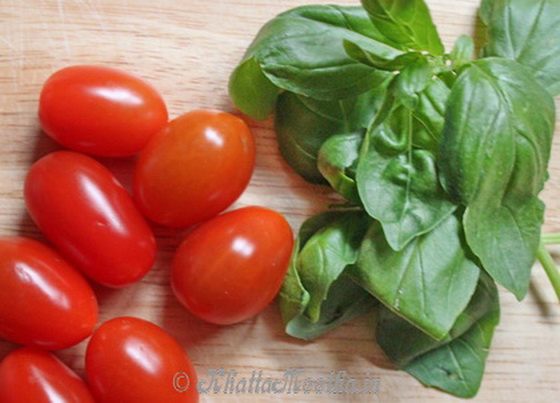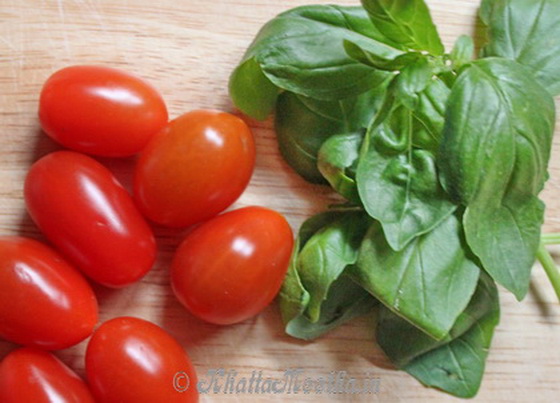 Tomato Basil Frittata Recipe
By Richa Published: September 30, 2012
Prep:

5 mins

Cook:

25-30 mins

Ready In:

30 mins
After watching an amazing cricket match this morning , made Tomato basil frittata for brunch. India's inspiring win motivated me …
Ingredients
Instructions
Preheat the oven to 350 F In a large bowl, beat the eggs with the milk.

stir in cheese, tomatoes, green onions, basil, salt and pepper.

Spray an oven-safe bowl/ pan with non-stick spray. Pour egg mixture into bowl. Bake at 350 for 25 - 30 mins, till egg mixture is set. Let it cool for few minute

When the bottom just begins to brown turn the oven to broil just until the top is set, a minute or so. Let it cool for few minute