Ghiya Kofta (Bottle gourd veggei-balls) Yogurt base curry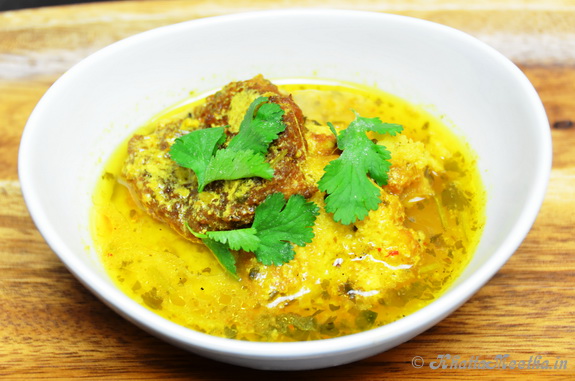 This recipe is easy and  time saving , very different  from traditional kofta recipes. My friend tried this perpetration with zucchini it tastes really good too. Veggie balls cooked in yogurt base curry gravy.
Ingredients 
2 cups grated bottle gourd (lauki/ ghiya)
1/2 cup of chick pea flour (besan)
 salt to taste
1 cup yogurt (whisked)
1/2 medium sized onion (paste)
1 tsp red chili powder
1 tsp ginger (grated finely)
1 teaspoon cumin (jeera)
2 green chillies
1/2 teaspoon Asafetida (hing)
1 cups of oil (for frying the koftas)
Cooking Directions
Peel the Ghiya and grate it, squeeze all the extra water. mix chic pea flour (besan), onion paste,ginger,onion,salt, chilli powder and cumin.
Heat oil in pan and then add spoonful of batter in the oil to make koftas. Keep frying till it turns brown, then place all the koftas in kitchen towel (paper) to absorb all the extra oil.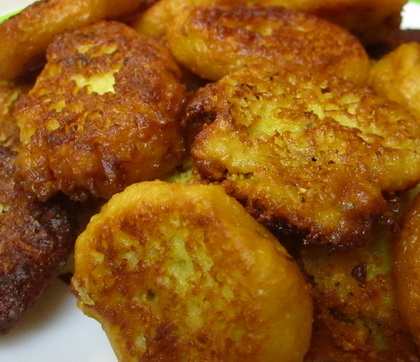 Heat 2 teaspoons of oil add cumin, hing (Asafetida) ginger and green chillies, when oil starts to separate add yogurt and keep stirring till it starts to boil.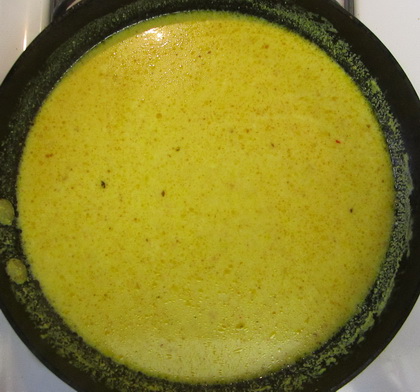 Add the koftas and let it simmer for 5 mins.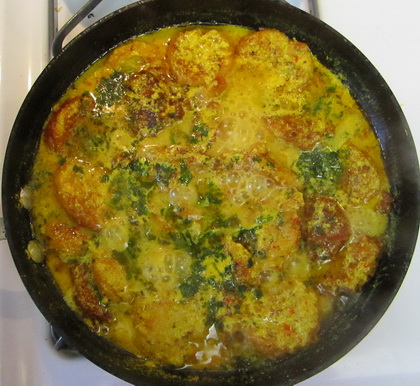 Garnish it with Cilantro and Garam Masala.
Enjoy
Note: You can make koftas before hand and freeze it, just thaw them in microwave before use.