Mini Mung Chilla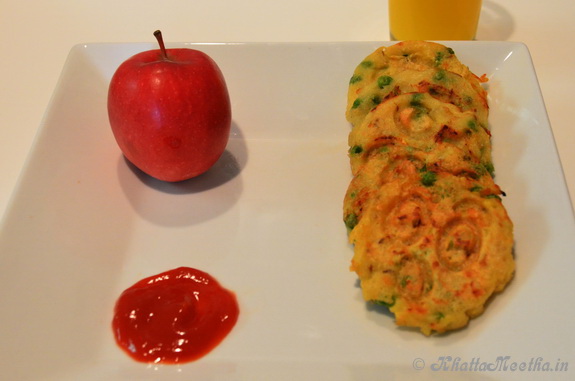 Word mini has a magic to it, my kids gets super excited that something is made especially for them. This recipe is super easy to make.
Ingredients
1 cup Yellow Mung dal (lentil)
1 tablespoon green peas (microwave 2 minutes,)
1/4 teaspoon cumin seeds
1 tablespoon onion chopped
Salt to taste
2 teaspoon oil
Cooking Directions 
Soak Mung dal (lentil) for 15- 20 minutes, in warm water. Grind the dal (lentil) into a smooth paste.
Then add onion, cumin, peas and salt to the  mung batter, and mix it well.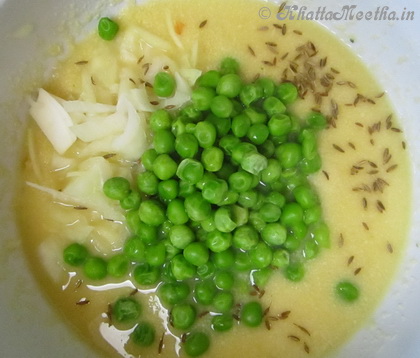 Grease the pan with oil, then pour 1 tablespoon ox mixture spread it into a small circle. (You can use any pan or tava (skillet))
Turn it when one side starts to get brown.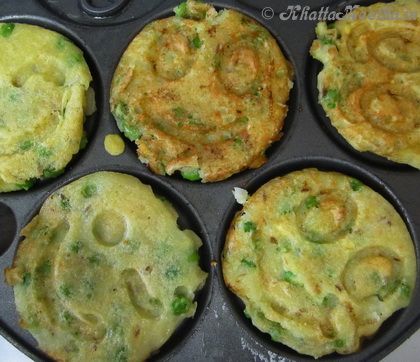 Serve it ketchup, pickle, yogurt, wahtever side your kids like 🙂