Mango Lassi (Smoothie)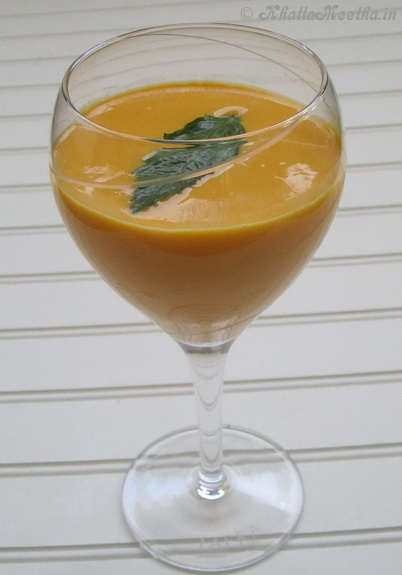 Refreshing Indian Smoothie, it's made with all natural ingredients. Mango lassi is a perfect summer drink.
Ingredients
2 cup plain yogurt
1 cup milk
1 cup mango pulp/ I cup frozen mango pieces
 2 teaspoon sugar
Makes 4 to 6 servings.
Directions:Â 
In a blender, combine the yogurt, milk, pulp, and sugar. Pulse until completely mixed.
Serve chilled with crushed ice.
Makes 4 servings.