Homemade Energy drink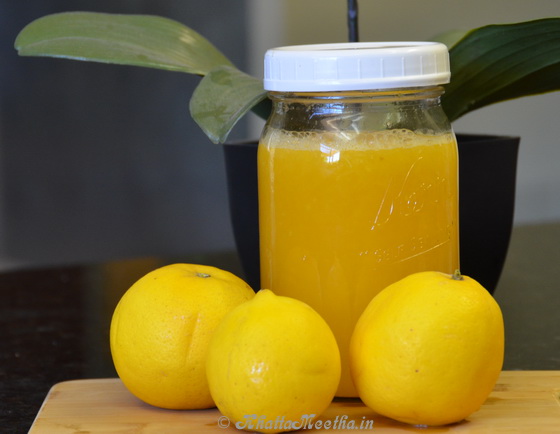 Homemade Energy Drink: For those of you know that I have been training for my first half marathon, after a long runs I crave for nice cooling drink and since I dont like gatorades, started to look for my options. I stumbled upon this drink and tried it, not only its super yummy and healthy, Its very easy to make too. We have lemons and oranges growing in our yard, so it worked out just perfect !!!
You will need, honey ( contains tons of trace minerals), purified water, unrefined sea salt (electrolytes & trace minerals) Oranges and lemon – far better than commercial energy drinks. Not to mention money you save from buying gatorade and other energy drinks which are packed with sugar.
Lemons Contain Nature's Electrolytes!
Lemon juice is high in calcium. Calcium provides your body with energy as well. If you are low on energy, drinking an 8-ounce glass of lemon juice is a natural way to increase energy without sodium, sugar or caffeine.
Sea Salt Contains Nature's Electrolytes!
Standard processed table salt does not have the same mineral content and does not act the same in the body.
Orange juice is very good source of  vitamin C, an antioxidant which boosts the immune system, protects against cardiovascular disease and helps rebuild collagen in the skin
Honey  is nature's energy booster  Honey is a great immunity system builder  Honey is a sweet treat. It is man's oldest sweetener and it can be a good substitute for sugar in our drinks and food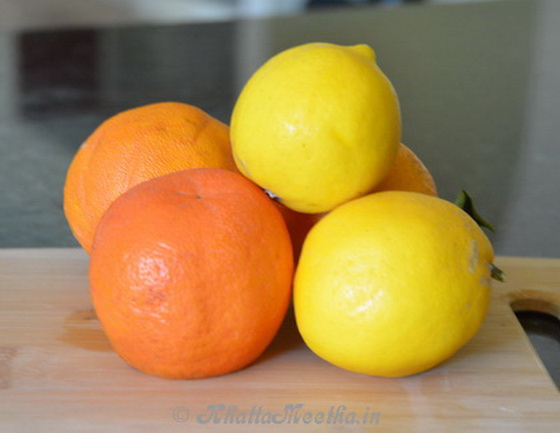 Homemade Energy Drink
Ingredients
½ cup freshly squeezed lemon juice
1 cup freshly squuezed orange juice
3 cups water
½ teaspoon black salt, adjust to taste
3 tablespoon honey / sugar, adjust to taste
Instructions
Blend everything together till the honey is dissolved.
Pour yourself a tall glass, drop in a few ice cubes.
Enjoy !!!