Cranberry Punch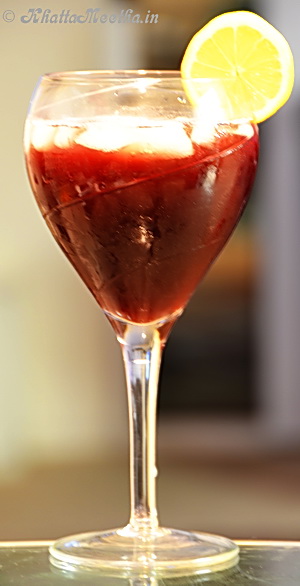 Cranberry Punch, a non-alcoholic party drink that  is made from cranberry cocktail juice, gingerale and mint.
Ingredients
2 cups cranberry juice
16 ozs cranberry sauce
1 litre ginger ale
2 tbsps chopped fresh mint
Directions
Bring juice drink and mint to a boil in a saucepan; remove from heat. Cover and let stand 15 minutes. Pour through a strainer into a blender; discard mint. Add cranberry sauce.
Process until smooth. Chill 2 hours. Stir in ginger ale just before serving over ice.