Shahi Tukra in minutes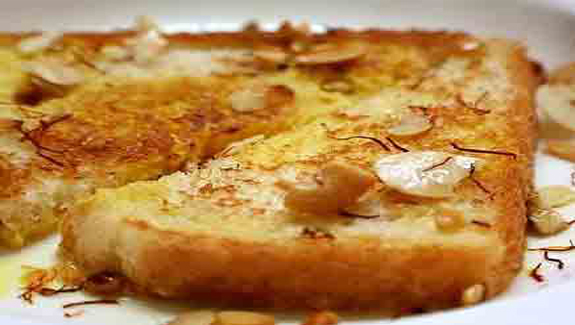 This is one of the easiest recipe available for Shahi Tukra. A friend shared this recipe and its perfect specially when you are working against the clock and have to fix something quickly.
Ingredients:
1 can of sweetened carnation milk ( milk maid)
10 slices of bread.
1 cup of oil for frying
1 tbs cashews ans almonds for garnish
Method:
Pour the carnation milk in a shallow bowl  and keep it aside. Deepfry the bread peices till golden brown and then dip them in carnation milk then take it out in a plate . Garnish it with nuts and enjoy.