Lemon Zucchini Loaf Cake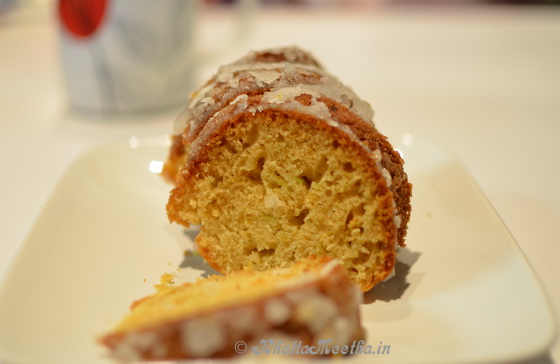 Its raining here in Southern California, rain brings so many memories.  Getting corn cobs (bhutta) from the street vendors in pouring rain… irresistible. I love rain, so today thought, to surprise my kids. I am  making Zucchini bundt cake, you can also make Zucchini lemon loaf. My son, Eshaan like lemom loaf and Armaan likes bundt, so this is my way of making them both happy.
Lemon zucchini loaf cake  has a nice lemon flavor and the zucchini gives it a rich, moist texture. The glaze enhances the lemon flavor.
This recipe is comparatively healthier than other sweet treats…it's made with unbleached flour, canola oil, lemon juice and zest, zucchini, and buttermilk. It's perfect for serving at a spring or summer breakfast or brunch.
And thanks Stella for the lemon, I making good use of them 🙂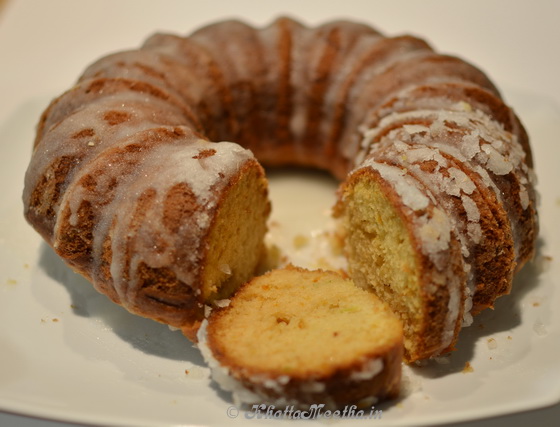 Lemon Zucchini Loaf Cake
Ingredients
2 cups unbleached all-purpose flour, maida
lemon zest, of 1 lemon
½ cup buttermilk
⅔ cup sugar
½ cup canola oil
1 cup zucchini, grated
2 tablespoon lemon juice
2 teaspoon baking soda
½ teaspoon Salt
Cup of Sugar and ljuice of of 1 lemon, for glaze
Instructions
Preheat oven to 35o degrees. Grease and flour a 9×5? loaf pan; set aside.
In large bowl, blend flour, baking powder, and salt; set aside.
In medium bowl, beat 2 eggs well, then add canola oil and sugar, and blend well. Then add the buttermilk, lemon juice, and lemon zest and blend everything well.

Fold in zucchini and stir until evenly distributed in mixture.
Add this mixture to the dry ingredients in the large bowl and blend everything together, but don't overmix.

Pour batter into prepared 9×5? loaf pan or use bundt pan and bake at 350 degrees for 45 minutes, or until toothpick inserted in center comes out clean (if your oven tends to run hot, check the loaf after 40 minutes). Cool in pan 10 minutes, then remove to a wire rack and cool completely. While loaf is cooling, you can make the glaze…
In small bowl, mix powdered sugar and lemon juice until well blended. Spoon glaze over cooled loaf. Let glaze set, then serve.