Banana Cake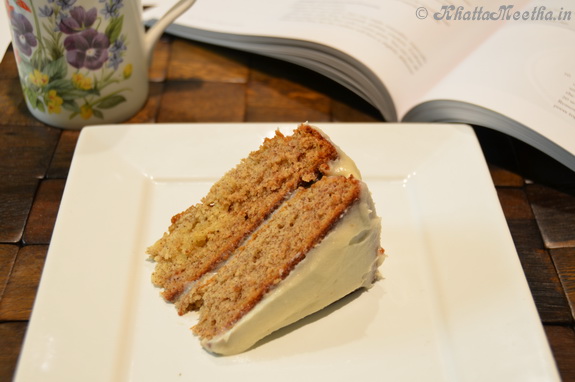 This banana cake recipe has been tested in our little kitchen until it was perfect. A luscious banana puree keeps it moist, and the sinfully delicious cream cheese frosting makes this cake irresistible. The aroma of vanilla and bananas will permeate your kitchen.
Banana Cake
Ingredients:
1/2 cup butter
1 1/2 cups sugar
2 large eggs, beaten
2 cups flour, sifted
1/2 teaspoon salt
1/4 teaspoon baking powder
1/2 cup milk
1/4 teaspoon vanilla
3/4 teaspoon baking soda (add to pureed bananas)
3 pureed bananas, very ripe
Cream Cheese Frosting:
1/2 stick butter, softened
8 oz. cream cheese, softened
1 1/2 Cup  sugar
1 teaspoons vanilla extract
Directions:
Preheat oven to 350 degrees F. Grease and flour two 9″ layer cake pans. Cream butter, sugar and eggs. Sift flour several times, and then add the salt and baking powder to the flour.
To the creamed butter mixture, add the milk and flour (alternating, beginning and ending with flour).
Add vanilla and mashed bananas (with the baking soda added to the bananas) to this mixture.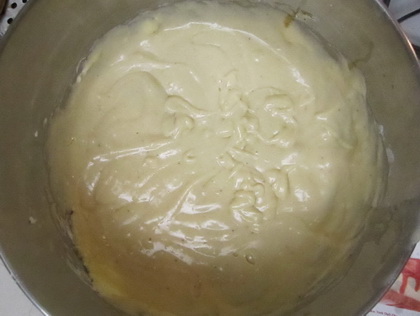 5. Bake layer cakes (9″) for 25-30 minutes.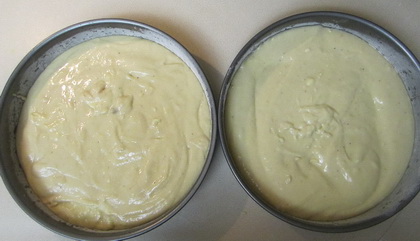 Frosting Directions:
1. Mix cream cheese and butter until smooth, add sugar and vanilla and blend well. Spread on cooled cake.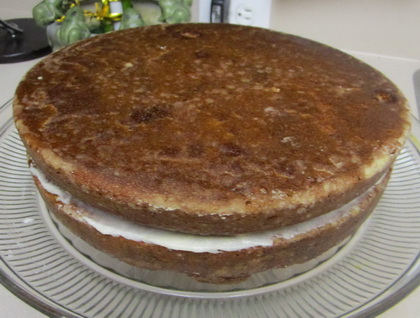 Enjoy
NOTE : When banana's start to ripe you can freeze and use them as as needed. (specially for baking)