Aatte ke Ladoo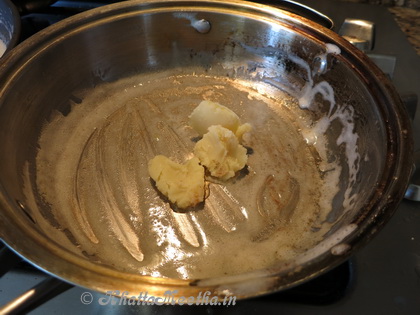 2 Cups Whole wheat flour
1 cup Sugar
1cup Almonds (coarsely ground)
½ cup Edible gum (Gond)
1 Cup Ghee (clarified butter)
Heat 2 tablespoon o ghee
Now add whole wheat flour to the pan and start roasting it, Its very important that atta is roasted in even heat and thoroughly. Keep stirring as wheat flour burns very fast.
Take almonds and coarsely grind it in the blender.
Heat ghee in a pan and fry the gond
( the gond doubles the size after frying) and keep it aside to cool.
Grind the fried gum in a blender and keep aside
Once the atta has changed color and you can smell the aroma of the roasted flour add almond and gond mixture to the pan and cook for 4-5 minutes
Switch the burner off and let the atta and nuts mixture cool
Once the mixture is warm and you are able to hold in hand add sugar and remaining ghee and start making ladoo
Take one tablespoon of mixture in your palm and and start to press to shape it in a form of ball.
Delicious Ladoos are ready!